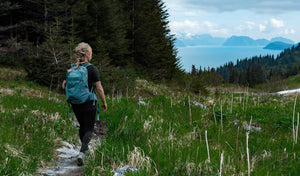 At Arctic Lynx, we make high-performance activewear and baselayers for pregnant and postpartum women. We value and support mothers and want to empower them to stay active and keep adventuring while pregnant and beyond.
STAY ACTIVE, STAY YOU
Built for Performance
We use materials that are quick to wick and quick to dry and with spandex integration they not only hold your shape, they hold their own too. 
SHOP NOW
SUPPORTING WOMEN
About Us
Arctic Lynx Maternity Activewear was created to empower women to stay active and comfortable during pregnancy—and beyond.
READ MORE
What Customers Are Saying
★★★★★

I was so worried I wouldn't be able to continue my winter activities as I got further along in my pregnancy, but these keep me toasty warm! The material is so soft and they fit really well. I don't feel any pinching. They're so comfortable, I find myself lounging in them at home!
★★★★★

I can't recommend these enough for other new moms (and even not moms for that matter), they are just a really carefully thought out/made product that achieves something that's really hard to do.
★★★★★

I've had this maternity activewear shirt for over 3 years now and it has lasted through 2 pregnancies. The quality and fit are impeccable! Highly recommend!
★★★★★

This has been my go-to maternity shirt in my third trimester! The fit is perfect. Not too tight and grows really well with you. Very highly recommended!
★★★★★

Tried out these maternity leggings at 34 weeks pregnant and they were so comfortable. I took them for a 3 mile run and they supported my growing belly well and kept me warm but not too hot.